Auto, Home & Renters' Insurance
Retirement Income Planning
Norfolk Area Insurance
You Can Count On
Insurance 365 in Norfolk, NE strives to provide the best personalized service for our clients. Our insurance agency offers homeowner's insurance, senior insurance, life insurance, and many other types of insurance policies. Finding the right insurance can be stressful. Insurance 365 has the expertise needed to help you understand all of your insurance options. Our insurance quote process is fast and easy! We want you to ask questions so that we may better serve you, and rest assured we are the preferred choice when it comes to finding the right insurance coverage.
Specializing in Clients Over 65
Jay Knobbe is the founder of Insurance 365. He has spent the past 27 years enjoying the friends made, relationships created, and benefits of being an insurance agent. Jay works has worked with numerous people, insurance situations and risks, but has really found a passion in the retirement arena. Jay spent 15 years as one of State Farm's top agents in the nation, but in 2015, decided to become a multi-line broker representing the industry rather than one company. He combined his top performance numbers and years of experience to create a unique agency, Insurance 365….an agency with a personal relationship and a price-driven goal for each client/prospect.

Today, he mainly works with families on long-term care insurance, life insurance, and income planning. These 3 components, if set up correctly, can lead families into a peaceful retirement. The real secret of the business, according to Jay, is being the objective educator of the products and creating a personal relationship of trust. Jay believes to be a true ally for the client is vital.

Family Life: Jay has a wife, Tonya, son, Mitch, and daughter, Bridgett, along with a daughter-in-law, Brenda, son-in-law, John Freudenberg, and a grandsons, Kayson & Beckham.

Interests outside of Insurance 365: Works a family ranch with his son Mitch, where they have a cattle operation. He likes to bike all around Norfolk, and pretty much socialize with anyone who wants to talk politics, business and share an occasional laugh.
Angela Kratochvil has been an insurance advisor since 2007. She began her career with Jay at the former State Farm office, but agreed in the spring of 2015 to launch a new entrepreneurial business with Jay called, Insurance 365. Angela immediately began this venture with a focus to become the specialist in the area for customers seeking Medicare coverage. Her passion to educate, along with patience and her high degree of sincerity, has made Angela the leader in Medicare and Senior Care products. Medicare plans can be overwhelming and complicated, but Angela helps her customers understand the products and the options available. She is willing to work with anyone who may be leaving a job, retiring from employment, losing benefits, or just searching for answers on their health care in their retirement years. Angela is a broker for over 60 companies. This allows Angela to find the best value for the customer's situation. Angela has a high degree of knowledge, excellent communication skills, and overall provides superb customer service to all customers. Angela was promoted to an ownership role at Insurance 365 and assists with the overall operations of the company, giving her a commitment level beyond an employee.

Angela grew up in Leigh, Nebraska. She graduated from Northeast Community College in Norfolk. She is married to Bret Kratochvil and has 3 children: Ava, Atley, and Kasen.
Joe Tjaden started at Insurance 365 in early July of 2022. He helps Jay primarily by communicating with underwriters so applications turn into contracts. Joe also helps with behind the scenes part of the business. Interests outside of Insurance 365 include slow-pitch softball, umpiring, the gym, and sports.
Specializing in Customer Experience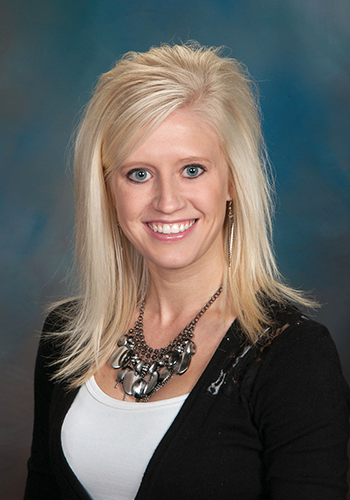 Adrian Krienert began her career as a college intern with Jay at the former State Farm office in 2012. In April 2015, Adrian joined the office of Insurance 365 as an employee and an ownership role. She has developed and implemented a strong/efficient customer service department at Insurance 365. Adrian has worked in all roles within the office from sales, human resources, billing, contracts with carriers, payroll etc. This experience has allowed Adrian to excel in customer service and to ensure each customer is given the attention they need to have a positive experience within the Insurance 365 office. Adrian enjoys the many customer conversations, the countless friendships-- each, with a professional and yet, personal side with so many of our customers. Adrian is extremely efficient in the office on executing policy issuance, claims experience, billing, and the technical side of the customer experience. She represents Insurance 365 with integrity, honesty, hard work and energy and makes sure the entire system is running each day.

Adrian grew up in Osmond, Nebraska. She graduated from Northeast Community College in Norfolk. She is married to Chris Krienert and they have 2 sons; Paxton & Hendrix.
Specializing in Auto & Home Insurance
Kenny Blank
Kenny@InsuranceAgency365.com
Kenny Blank has been with Insurance 365 since they started. In 2015, while he was in college, he started as an intern doing various tasks and learning from Jay. He then started full-time as an agent once he graduated from UNL in December of 2017. Kenny's focus is on helping people with their auto, home, farm, renters, and life insurance needs. He made the decision to go commission-only and build his own book of business within Insurance 365. What sets him apart as an agent is that he gives his clients personal service giving them his cell phone to speak directly to him whenever needed. Building relationships with people that turn into lifelong friendships who trust him is what motivates Kenny to be the best insurance agent.

Family Life: Parents, Alan and Vicki Blank. Older sister and husband: Kate & Nathan Elting and twin sister and husband: Kimberly & Christian Trainor.

Interests outside of Insurance 365: Head Boys Basketball Coach at Lutheran High Northeast. In addition he enjoys playing and watching sports.
Sara Kuhn has worked in the insurance industry for 10+ years and joined the Insurance 365 Team in 2020. Sara specializes in Home, Auto, Life and Individual Health Insurance. As an Independent Agent, she has access to multiple insurance carriers. Sara leverages those carriers to bring incredible value to her clients for all their insurance needs. Sara places an emphasis on excellent customer service and long-term client relationship building. She strives to empower her clients through education, consequently, giving them the driver's seat when it comes to making coverage decisions. Prior to choosing a career as in Insurance Agent, she worked in the banking industry. Sara's dedication to customer satisfaction has earned her excellent ratings in the previous roles she had held, and she continues that commitment to excellence at Insurance 365.

Family Life: Sara is married to Jeff Kuhn and they have 2 children: Kellen and Violet.
Stefanie Roth began her insurance career in 1997 and joined the Insurance 365 team in 2022. She worked on a company level for 10 years prior transferring into an agent role. Her primary focus is with home, farm, auto, umbrella and life insurance.

Building relationships with her clients is most important to her as she understands every person's insurance needs are unique and finding their individual policy fit is necessary. Educating and working with you from beginning to end, you will feel confident and comfortable with your decision.

Stef and her husband, Tyler, have two sons, Dysen and Chaden. In her free time, she enjoys spending time with their children, traveling, construction projects, and seeking out life's everyday opportunities and blessings.